PC Support Services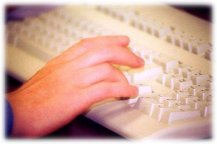 The ISB Group provides the following on-site services for businesses and home-offices located in Northern, NJ.
Desktop Installation and Support
Server Installation and Support
Network Wiring
Remote Access Solutions
File Servers
Printer Repair and Support
Internet Access and Setup
Web Site Design and Hosting
EMail hosting and support
Virus/Adware Removal
All services are billable at the rate of $100 per hour for local support in addition to any hardware, software and materials costs. Unlike the big-box retailers, we do not try to sell you more services then your business needs. We provide the services you request and make recommendations to improve things when needed.
We support the following operating systems:
Microsoft Windows 95, Microsoft Windows 98, Microsoft Windows 2000, Microsoft Windows XP, Microsoft Windows Vista, Microsoft Server 2003, Microsoft Server 2008
We support the following brands of hardware:
Dell, IBM, Hewlett-Packard, Microsoft, Lenovo, Generic PC's