About The ISB Group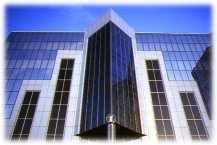 Established in the year 1998 by Richard Iglar, the ISB Group specializes in Information Technology consulting and projects. Our primary focus is System Architecture, Engineering, and Administration. Our primary focus is supporting systems that run the Microsoft Windows™ suite of operating systems.
Richard Iglar
Richard graduated Stevens Institute of Technology with a bachelor's degree in Computer Science. He has gone on to provide consulting services for large enterprise companies in the Finance, Retail and Pharmaceutical Sectors with expertise in system design and architecture as well as operational engineering. He is has been a Microsoft Certified Systems Engineer (MCSE) since 1997.
The ISB Group is a privately held corporation.