Custom Scripting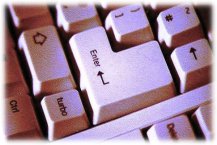 In today's world, many tasks can be scripted to reduce administration time and automate manual processes. Scripting is often required for the proper maintenance and operation of different software applications. In such situations, it's possible that your organization does not have the time or resources to train a new scripting language to their employees.
If you need a script developed for your environment, we can handle the request. Once a script is developed for you, you can customize it on your own, or have us perform any updates you wish. You can not re-sell any scripts developed for you under any circumstance.

Please see our Script Depot page for scripts that are currently available for purchase & implementation immediately. The cost for developed scripts would be much lower then the cost for having a script customer developed from scratch.

We specialize in the following scripting languages:
Visual Basic Scripting (VBS)
Active Server Pages (ASP)
Active Directory Services Interface (ADSI)
Windows NT Batch
Kixtart
Windows NT/2000/2003 Logon Scripts


We offer scripting solutions for:
Active Directory Management
Patch Deployment
Home Directory Administration & Management
User & Group Management (NT/AD)
Event Logging & Tracking